SPECTRUM GALLERY

Spectrum of various chemical elements as used below
Testing Shelyak Education Spectroscope
Newbie CD SPECTRO
Make a CD spectroscope vie peeling !
Quick making the CD spectroscope for Canon SX230/220HS cameras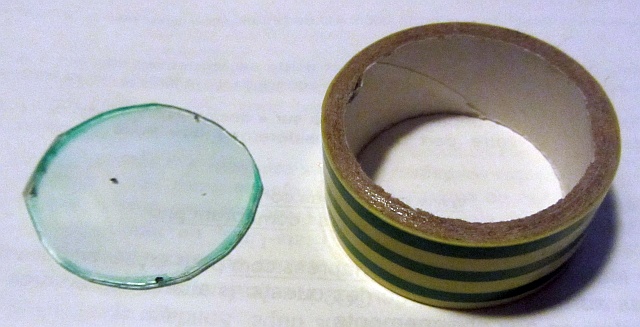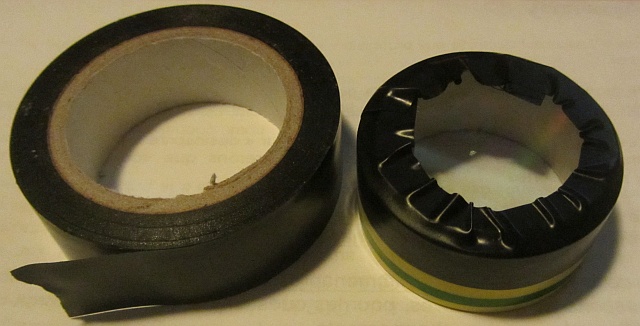 Canon SX230/220HS Spectroscope

SODIUM
Aspect of a High pressure Sodium far streetlight as seen when centered on peeled CD hole (at about 5 cm from eye)
!!!! NEVER USE this for the SUN !!!!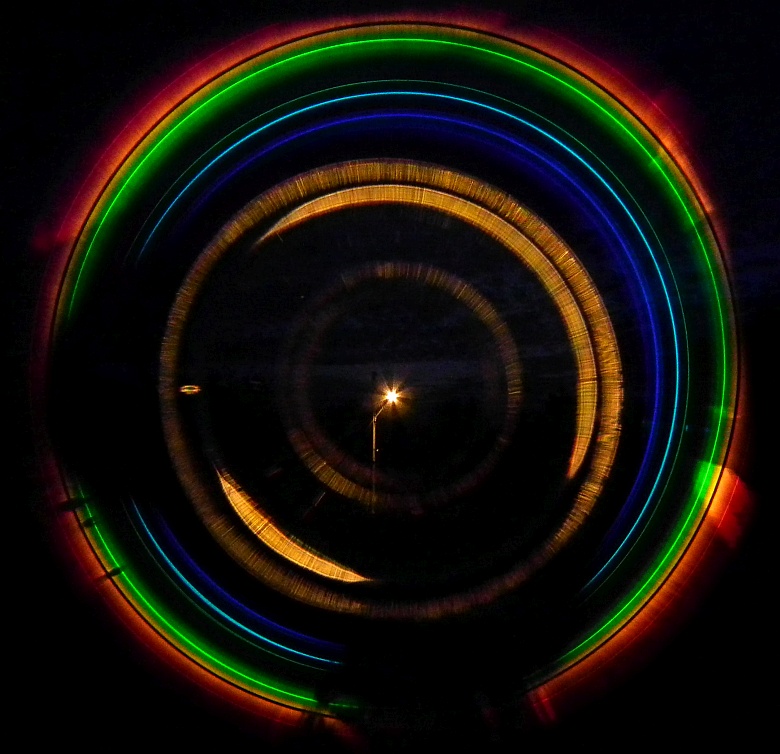 The yellow-red is main Sodium D-line, the turquoise is also a Sodium band, most of the other bands from green to violet arise from contained Mercury.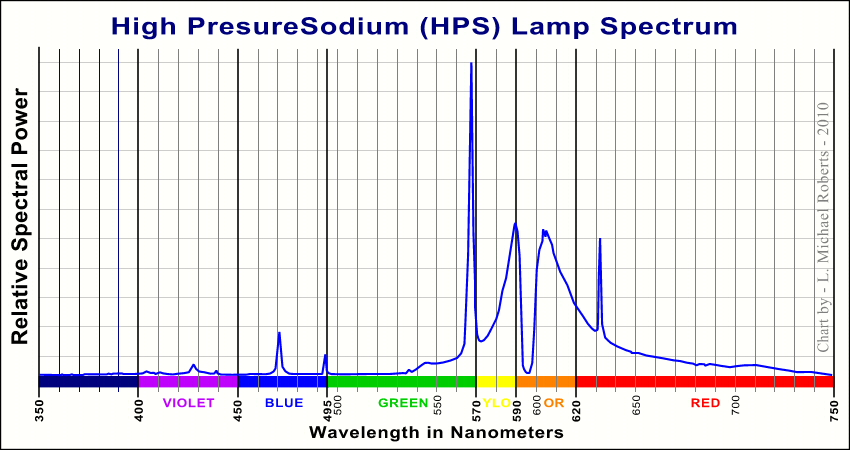 Wide angle ----- Middle zoom
Max zoom mosaic (also enhanced)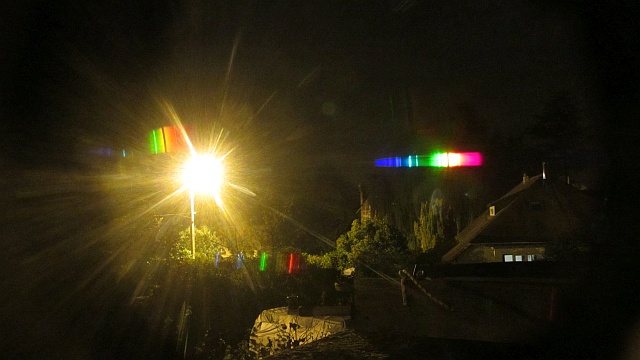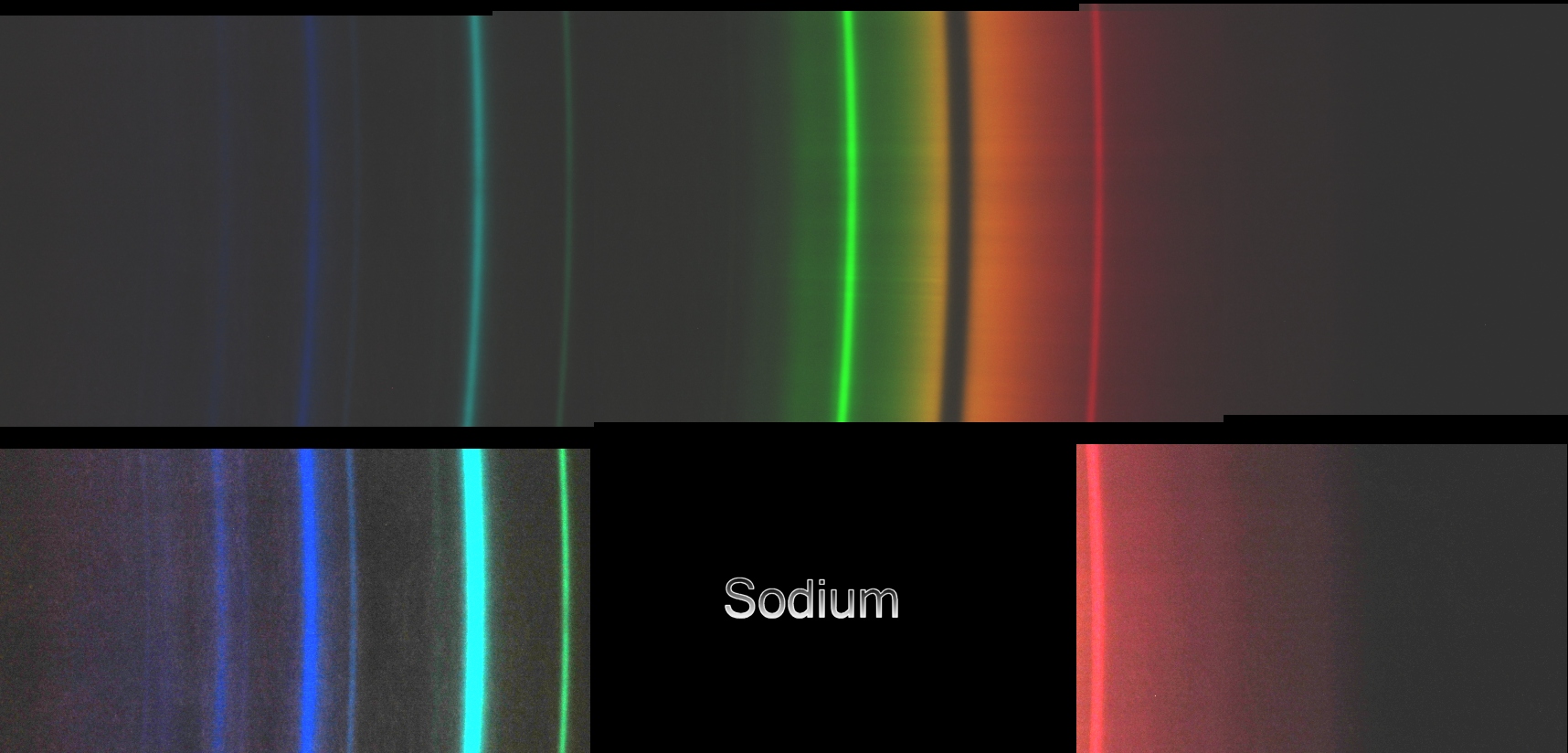 NEON
Unobstructed fashion neon bulb ---- improvised slit !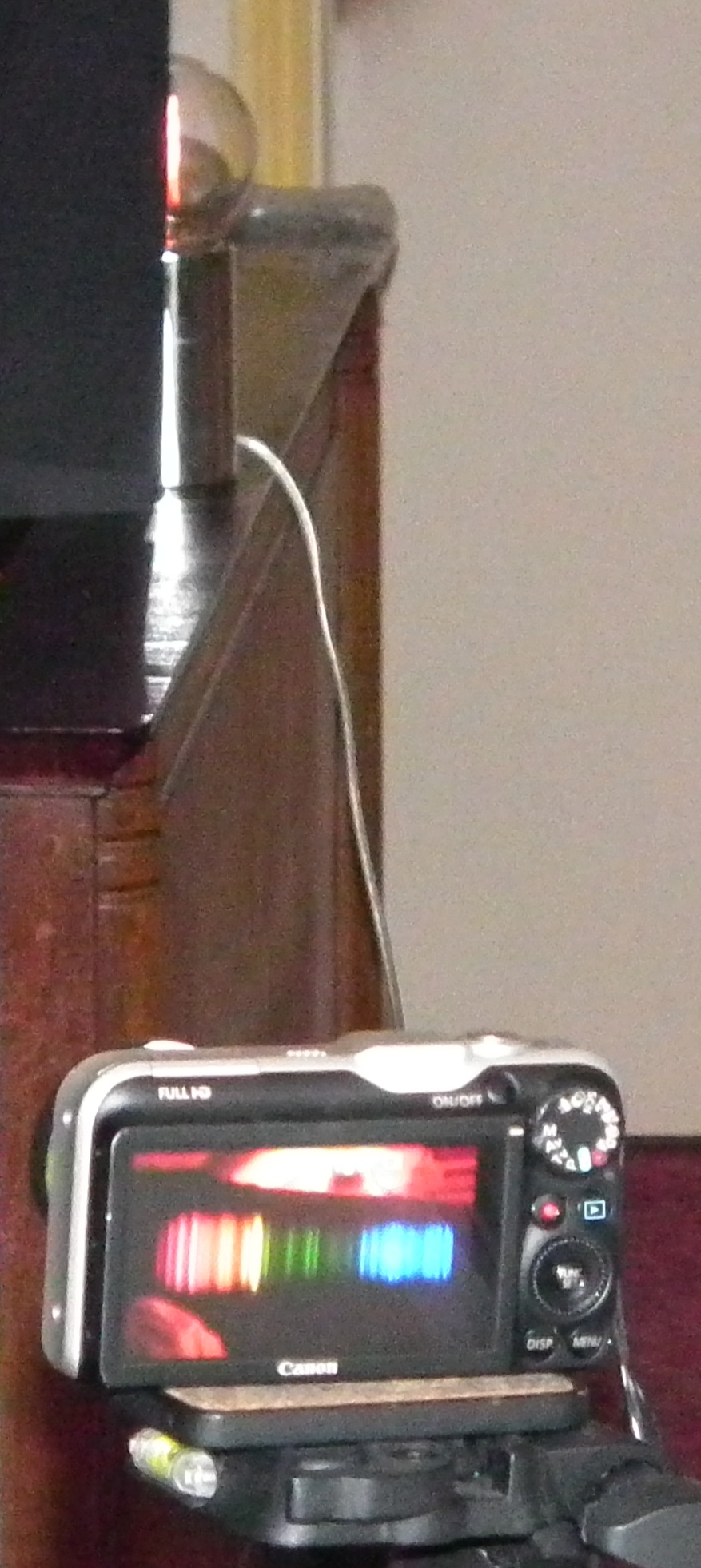 Slit result ...


Estimated size and position ... See Ne reference graph below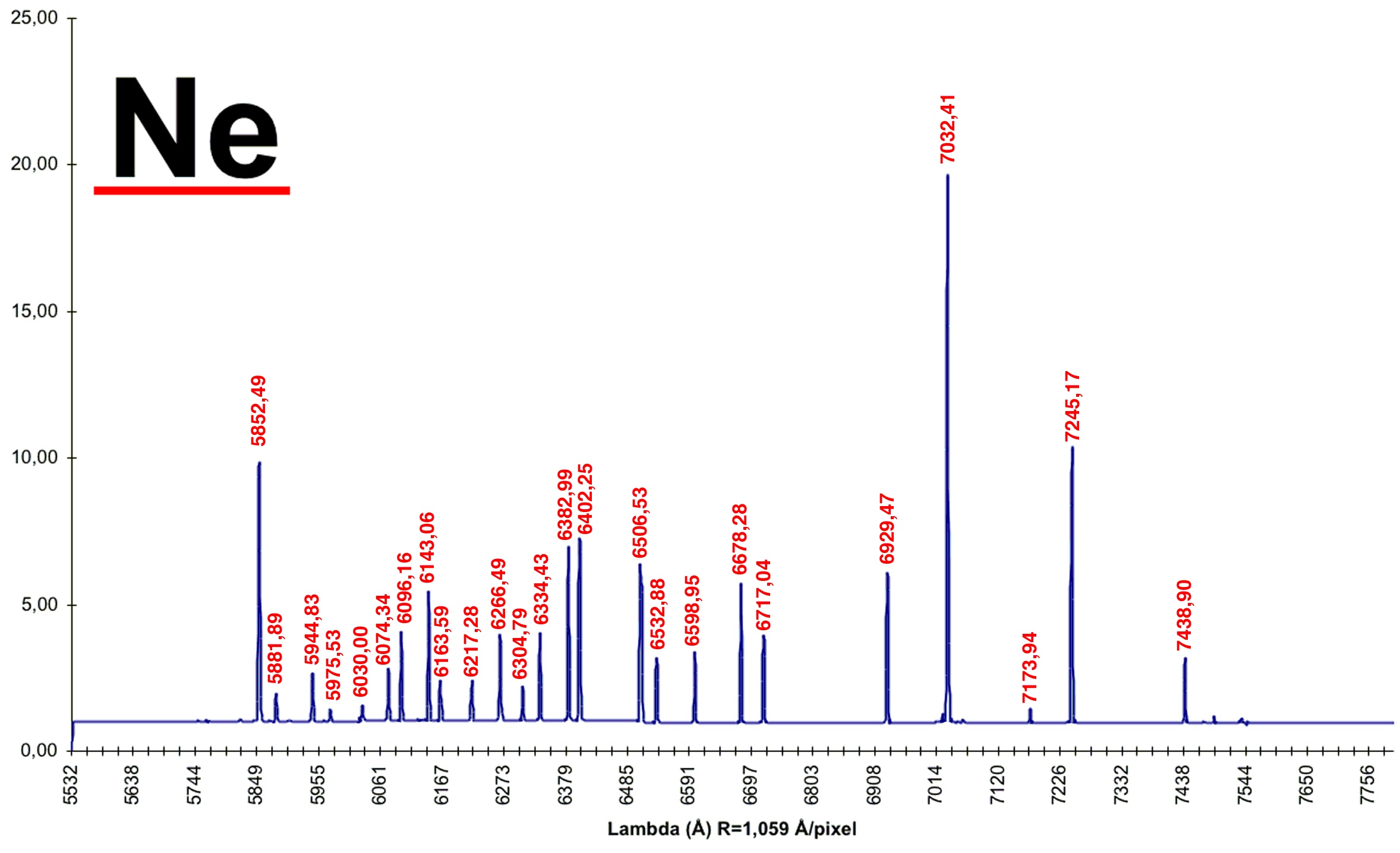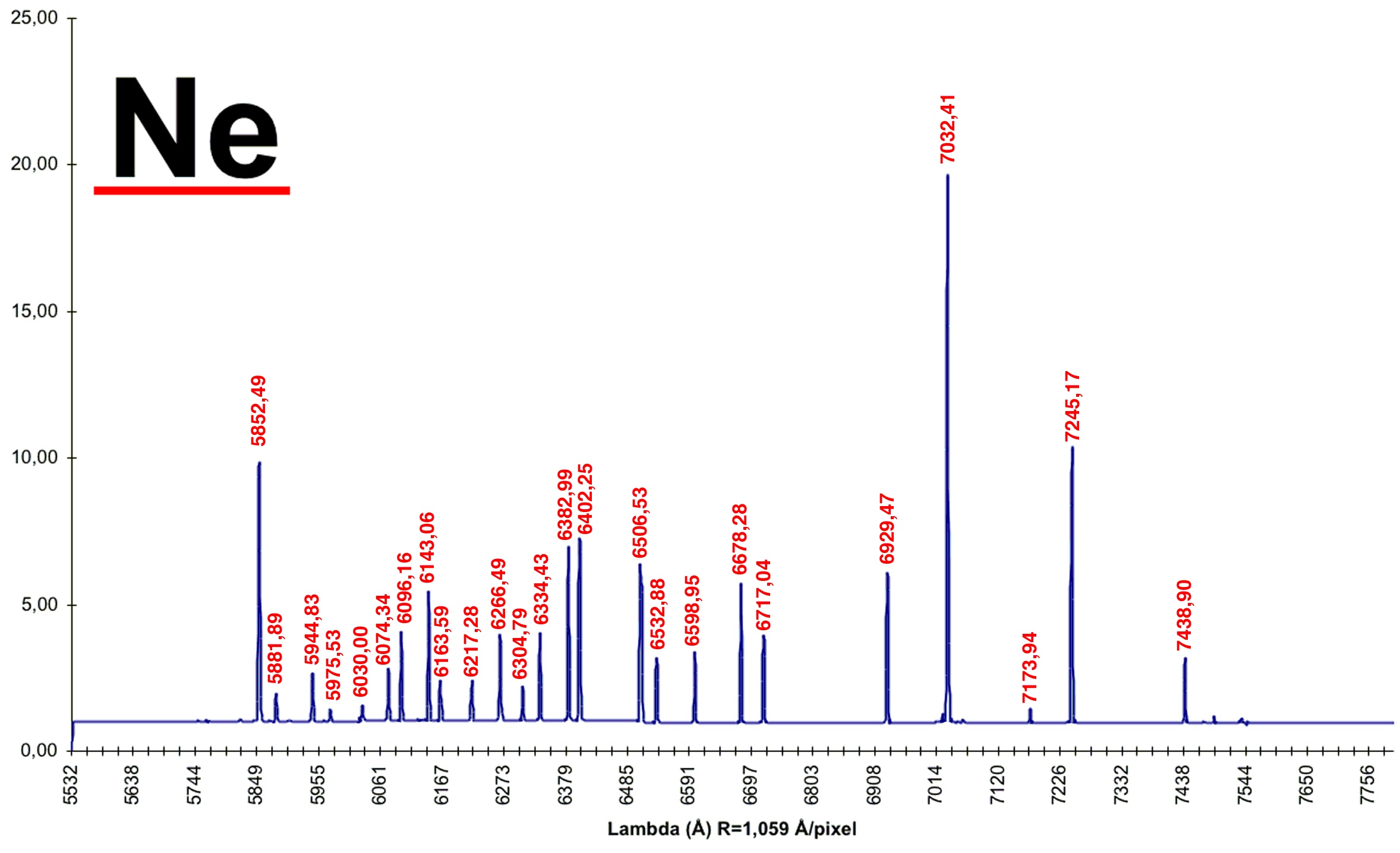 Spectra software : most interesting !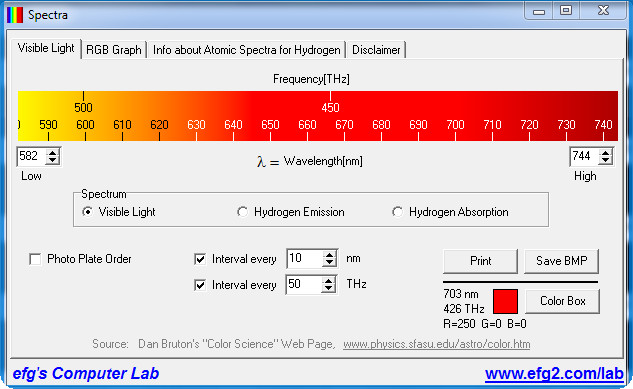 Testing astronomy filters on a high pressure sodium light
LCD spectrum , also with anaglyphic glasses
click on the Moon spectrum below for a
camcorder demo
(4Mo) first in normal light then in nightshot mode...
the diffraction grating being just put in front of the lens !
Objects visible in the movie are the Moon and street lights.
Note that the spectrum is oriented with the blue towards the luminous object !
This is usefull to know when you have many stars and spectra mixed in your images ...
New : 20070919, 10 x 2 min exposures combined with Registax4
Thanks very much to Benjamin Mauclaire for his work with SpcAudace on this Vega spectrum resulting in this astonishing result :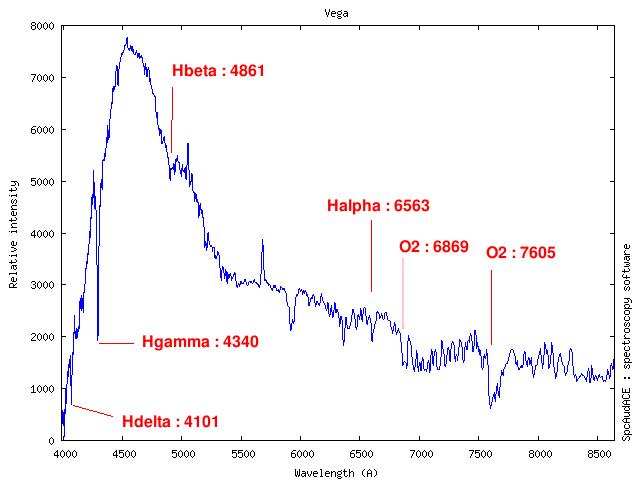 2007/10/02 : New work being done with same material :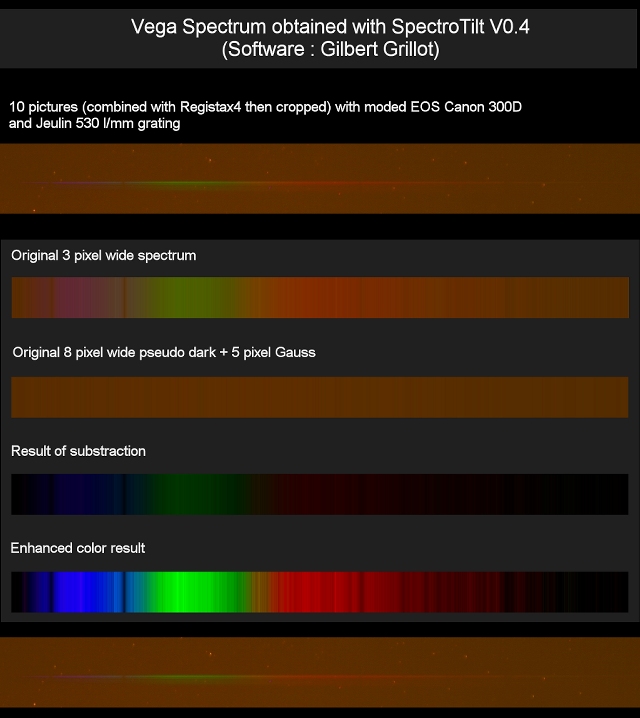 click here for 1024 size above picture , here for full size and here for full size B&W
Gilbert Grillot is actively developing SpectroTilt with me !
Below the spectrum of a streetlight obtained in the same conditions ...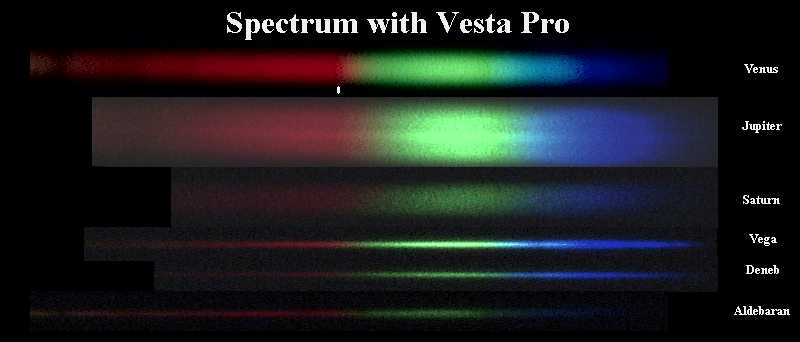 Celestron 8 with plastic grating from fun eye glasses, 1" before focal plane
Vesta Pro
White dot shows dark bands on Venus (first time) spectrum