MARS 2009-2010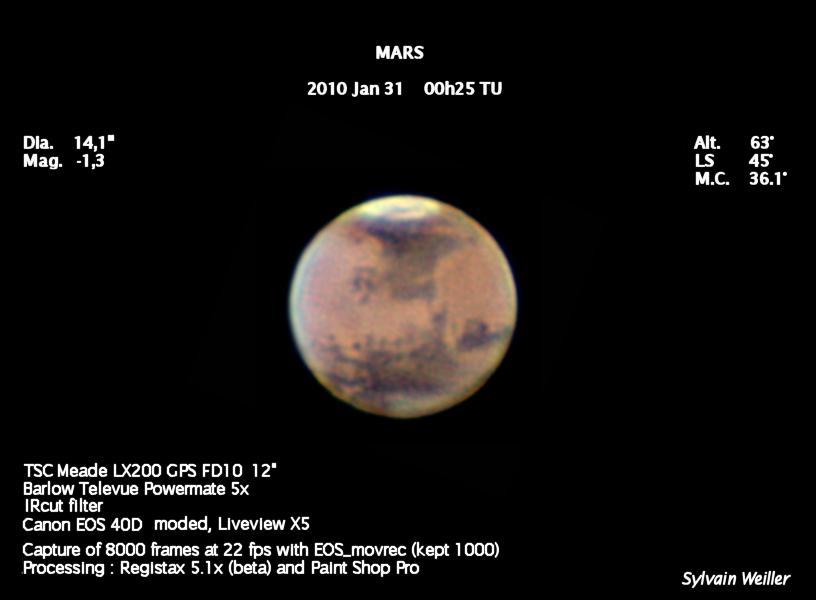 If you are interested by the seeing conditions, please download this litte cropped registered around Mars XVid AVI (1Mo).
Camera VAC-135 1.3Mpix
1/2" 7 fps
AVI# -0001

Registax-5
DateTime : 20100131_014846
Stack_ST632
Wavelets _WSL1_1G_WVX05_1000_10_10_10_10_
CB : 100_0_
GA: 0.90
Hist HI0_207
realigned
Rotation 163
MARS 2007-2008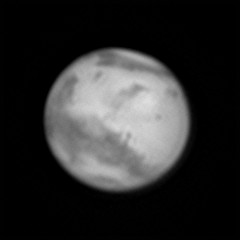 Night of good seeing : 20071221-22 just a first image with NIR filter (much more later)!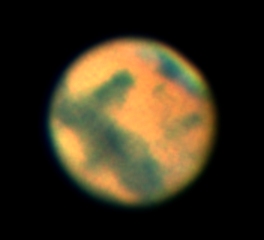 LX200 12", Toucam pro plus filter wheel 10fps, Barlow x5 20071217_000220
150% Multi(Div250) see here
Mars 20071128/05:06 UT
ToUcam III ( SPC900) no IRCut, 10 fps,
stack 807 out of 2700, wavelet WSDG_WV10_10_596_401_10_10 (Registax 4)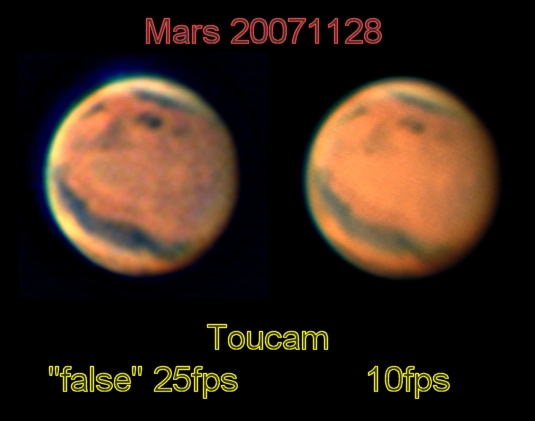 When Toucam was set to 25fps, live image seemed a bit clearer but finally images were captured only at 10fps on my PC.
Aspect is different nevertheless !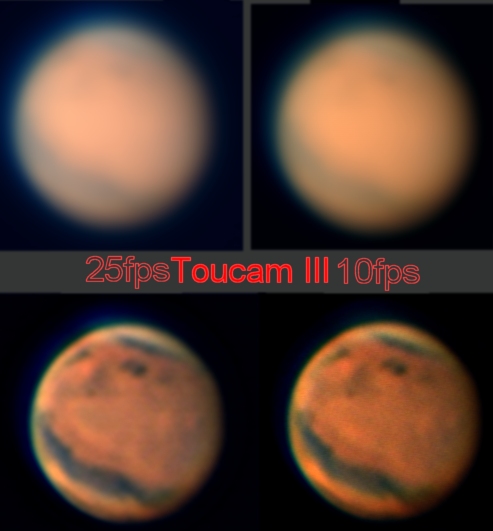 Toucam was set to 25fps (Left) and 10 fps (Right)
This time same stack size and same processing ...

Texts and images of this web site all Copyright S. Weiller, 1998-2010
Permission granted to copy them for non commercial use :