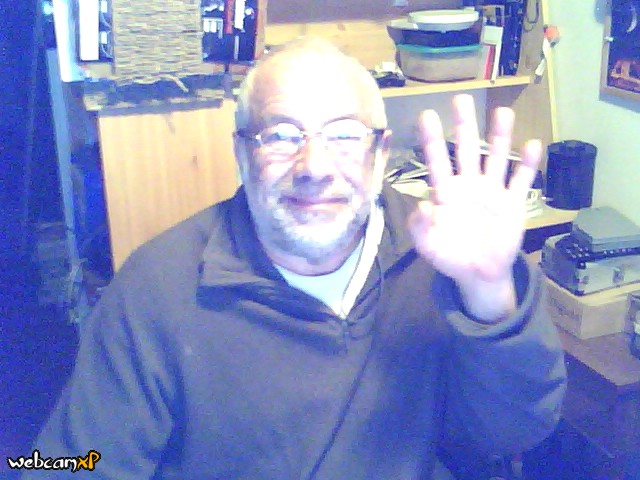 The image you see updating below is the registration / enhancement of 8 s of video,
Not simple streaming then quality is really improved !
Refresh time is 1 min
! See chat to know if session has closed !
Notes :
1- black images or very bad registration or clock digits in center of black frame => passing clouds
2- Check bottom and right borders of image, then should change slightly at every refresh otherwise webcast is no more active ...
SOFTWARES USED for the BROADCAST :
Capture : Firecapture 2.4.10 (8s capture then waiting 52s)
Live registration software : Autostakkert!2 monitoring mode (work only in planet mode "Edge" which is not the best for Sun)
Broadcasting : Spyfolder V0.19 beta (Gilbert Grillot and myself)

Tutorial to do this yourself (not with Spyfolder) : http://sweiller.free.fr/Broadcasting/RegEnhancedSolarHalpha.htm

20150423 - Sun Halpha
LIVE PST- DS, ASI 174MM

TODAY'S SUN :
Recent today's image but not live :
Below graphs from http://www.swpc.noaa.gov/products/goes-x-ray-flux
| | | |
| --- | --- | --- |
| | | Click on image below to see the complex process ! |
Backup text ...
(Big clouds coming & Sun getting low)
ASI 174MM on 102/900 refractor, SM90 BF90 and 1.6x barlow
(bottom) full Sun [ASI 174MM + 0.63x Celestron reducer] by slight lateral drifting ...
Recent today's image but not live !!