Gallery
Partial Lunar eclipse
20130425-2154UT
Etx90 on tripod
Canon 500D, ISO 100, 1/80s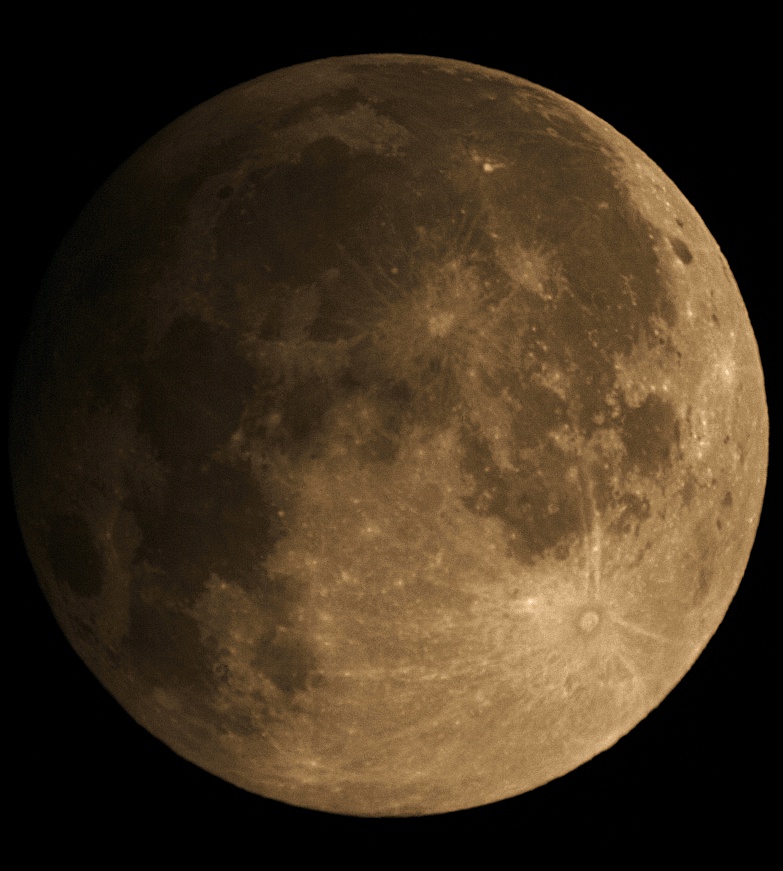 Penumbral Lunar eclipse
20060314-11:36UT
Etx90 motor off on its 3 legs, 6.3 focal reducer
Canon 10D 100ISO 1/320s
17 images coregistered with registax.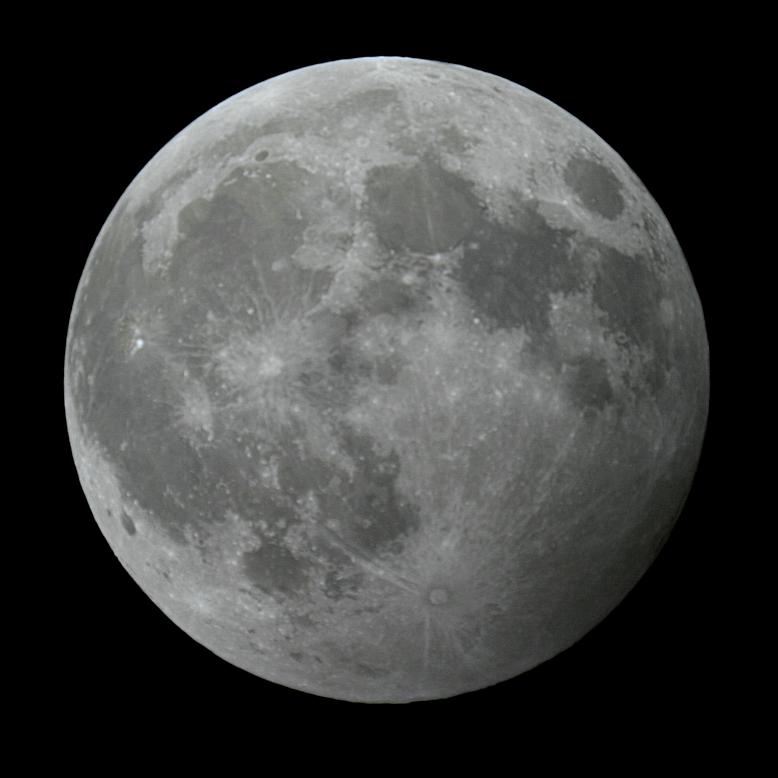 Total Lunar eclipse of Jan 9th, 2001

1st part : argentic pictures
Taken with an orange C8 orange at FD=6.3
manual occultation
Partial phases Fugi 100ASA, totality 800ASA
0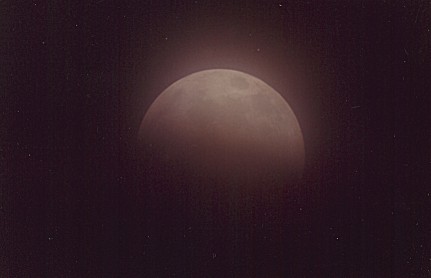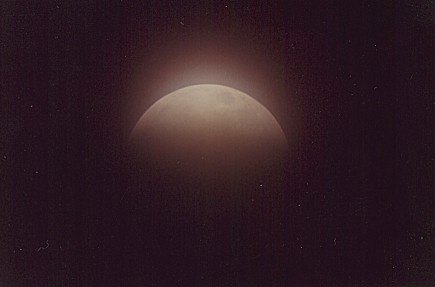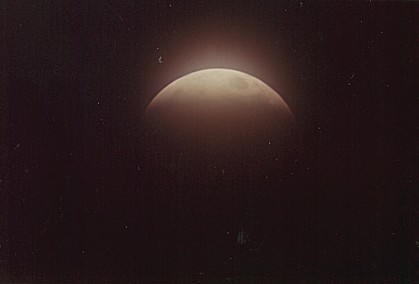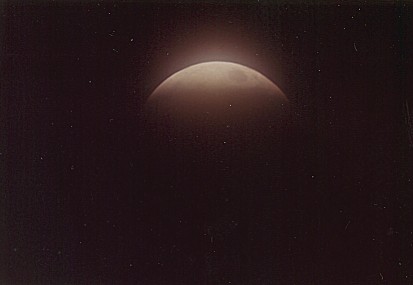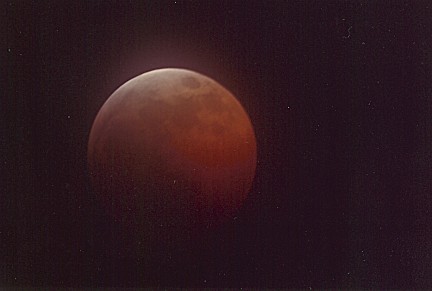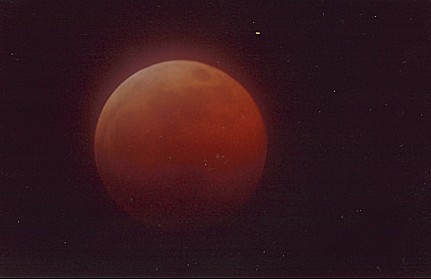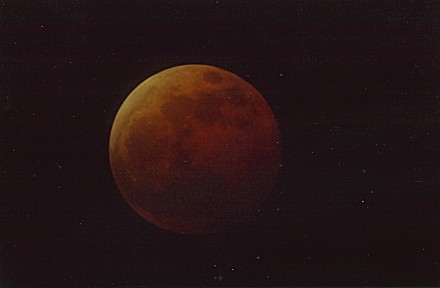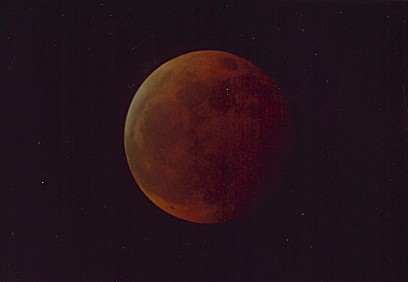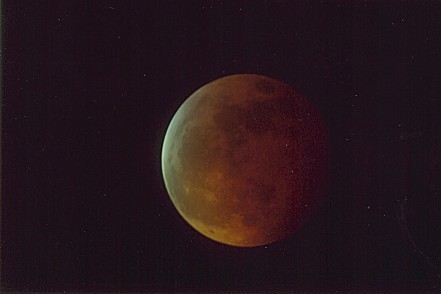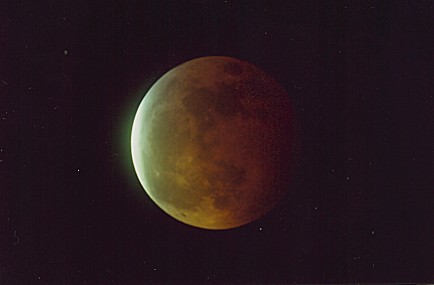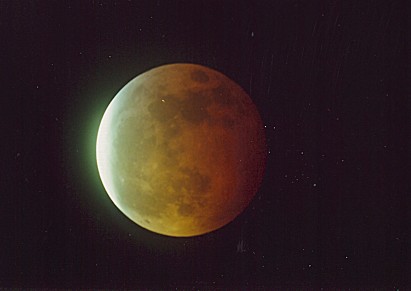 Gallery

2nd part : Vesta Pro pictures
+ IRcut filter with a 200mm objective at FD4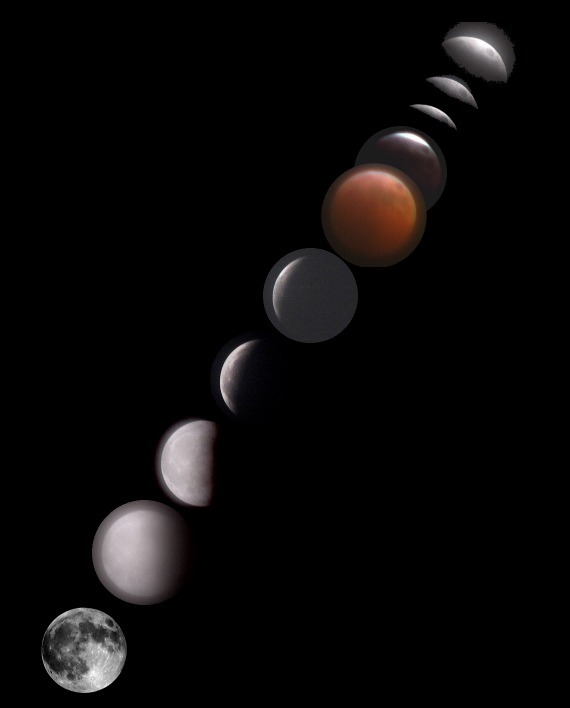 Of course, the sky cleared completely at the end of the eclipse !!
With the added IRcut filter, colors are very close from true !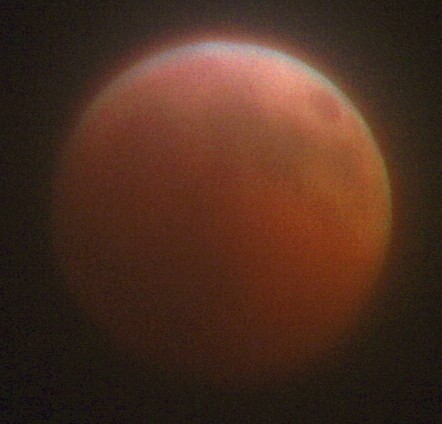 Third part : partial Lunar eclipse with a Mavica FD51
plus tele-extender Hama 5.5x
fixed with an adaptor created by Dany Loudèche
(giving up to 2000mm focal)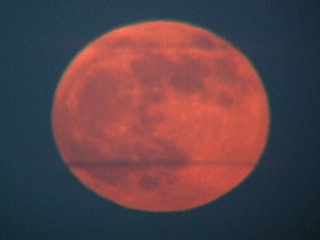 Tere is hope as the Moon rises - already red :)) - in the south of Strasbourg.
Time is16H53UT. The dark band is a cloud.
Unhappily the sky is more or less covered later :(
Here is the "movie" of the eclipse (hours in UT) !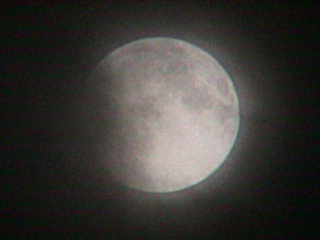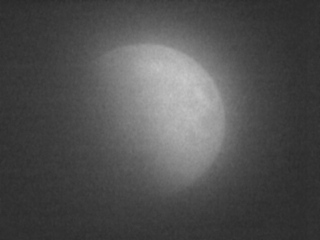 19H46 (L) & 20H07 (R)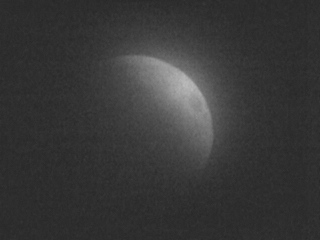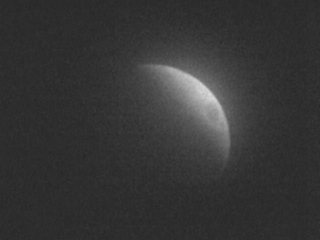 20H29 (L) & 20H33 (R)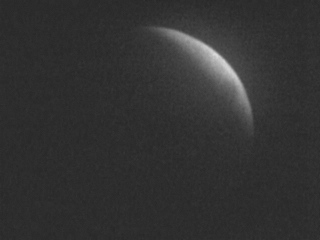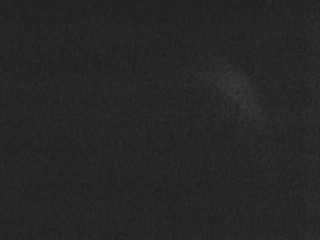 20H40 (L) & 20H48 (R...total eclipse all but visible !)


22H09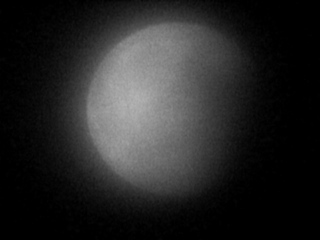 22H38 (L) & 22H58 (R)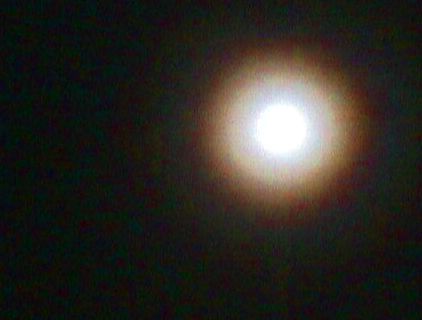 01H24 on the 10 Jan 2001 , the Moon shines inside a large colored halo !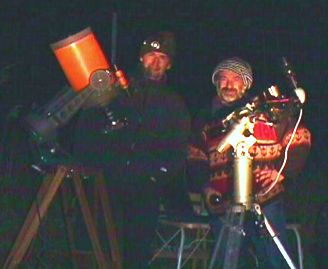 Vincent & myself at my equipment !