SUNSETS
The "Green Flash"
Click for 1.5Mb Divx AVI of this sunset !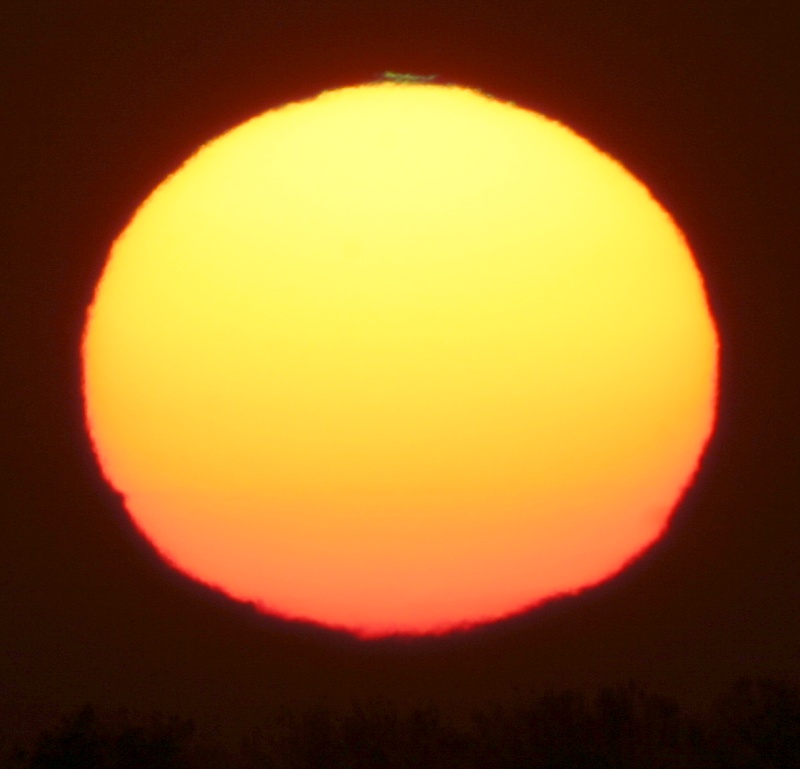 Pictures taken in Gometz-la-Ville, France
Canon 10D, 1/1000s, 100 ISO, 1/2 fps, behind skywatcher 4" (reduced to 2.5") / 500mmF.

Protection for viewing through the Canon 10D :
Astrosolar 3.8
Danger this is not a visual sun filter !
But fine at sunset, like in picture above, when the Sun allbut touches the horizon !