Great Total Moon Eclipse at Perigee !
(20150928)

EOS 500D on Fluorite Perl Vixen 100/900
Moon captured every 30s ...
Totality has been aligned !
Click on this smaller animation (GIF) for viewing 50% original size AVI (Xvid)
For this trial no darks or flats yet ...
Process :
1- RegiStax5 / Gradient filter / Align by CoG / save LAGS
2- On the result AVI / Gradient filter / alignment on Tycho (size 64) / save LAGS
3- VirtualDub / sat +25 / cropping / Save as Xvid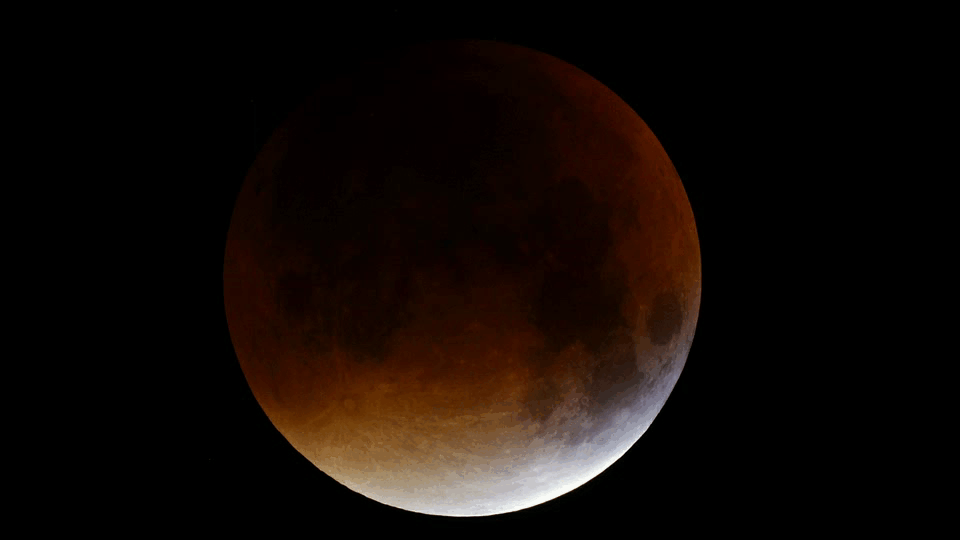 Nine original non aligned resized JPG pictures (1st selection among hundreds):
Click on pictures for larger ones.
Manual alignment in PSP :
Click here to download & see first astromovie (2D)
The same astromovie reconstituted in 3D (cross-eyes view) !

Other 3D vision modes please click on desired :
The setup used 3D cross-eyes view :