Great Total Moon Eclipse at Perigee !
(20150928)
EOS 1100D FULL SPECTRUM + Taka FS-60C
MagicLantern intervalometer (set to 1 min) ---> Astromovie !
In the image reconstituted below you can see :
- the path of the Moon from before totality to after totality
- the aspect of the Moon in the deep umbra of totality
- many tiny stars behind the Moon
- the normally invisible umbra of Earth
More stuff below ...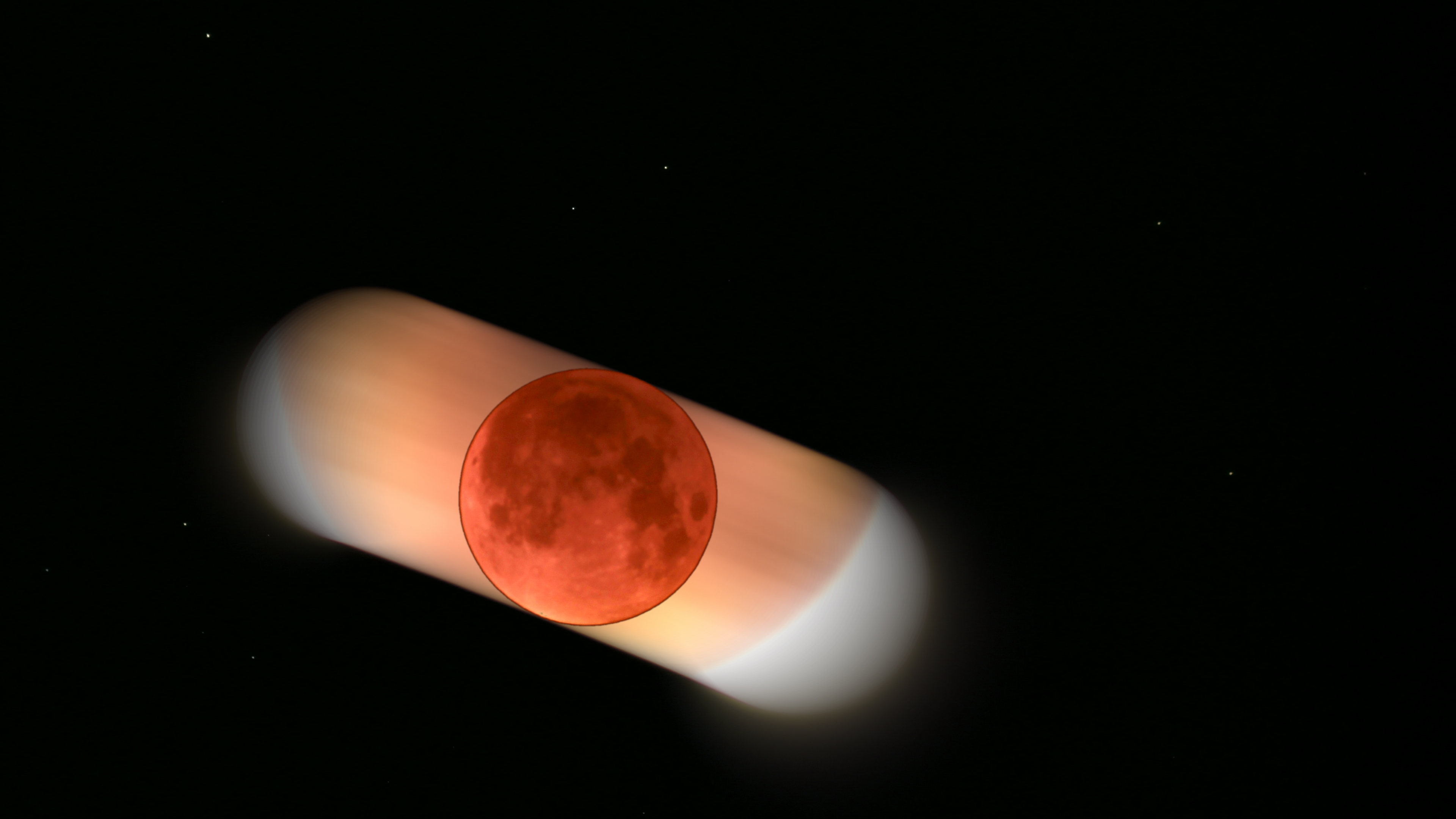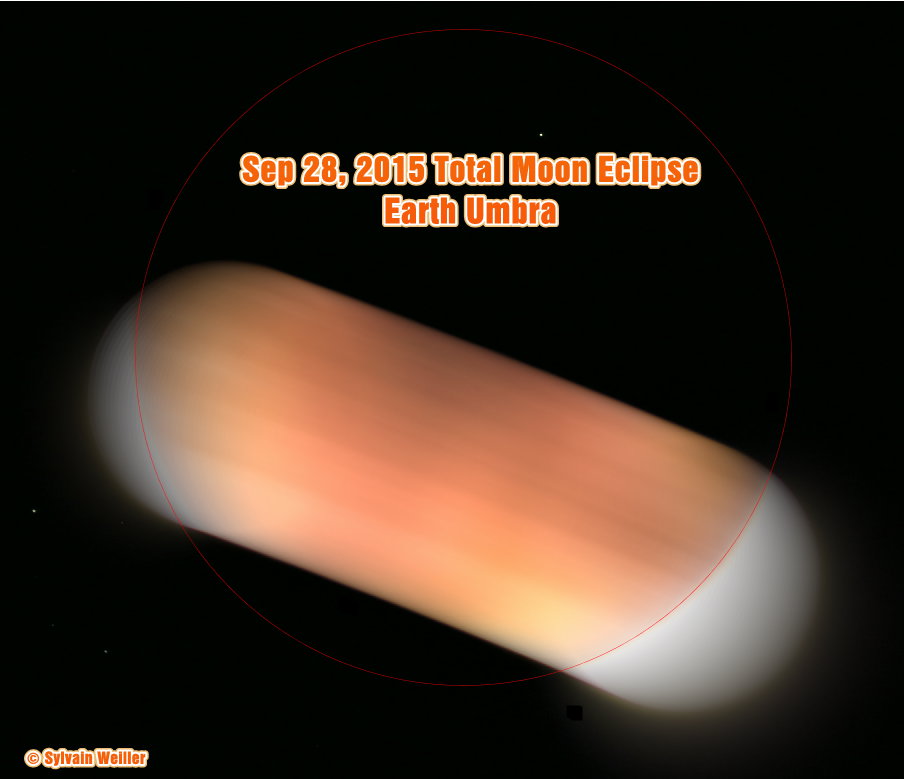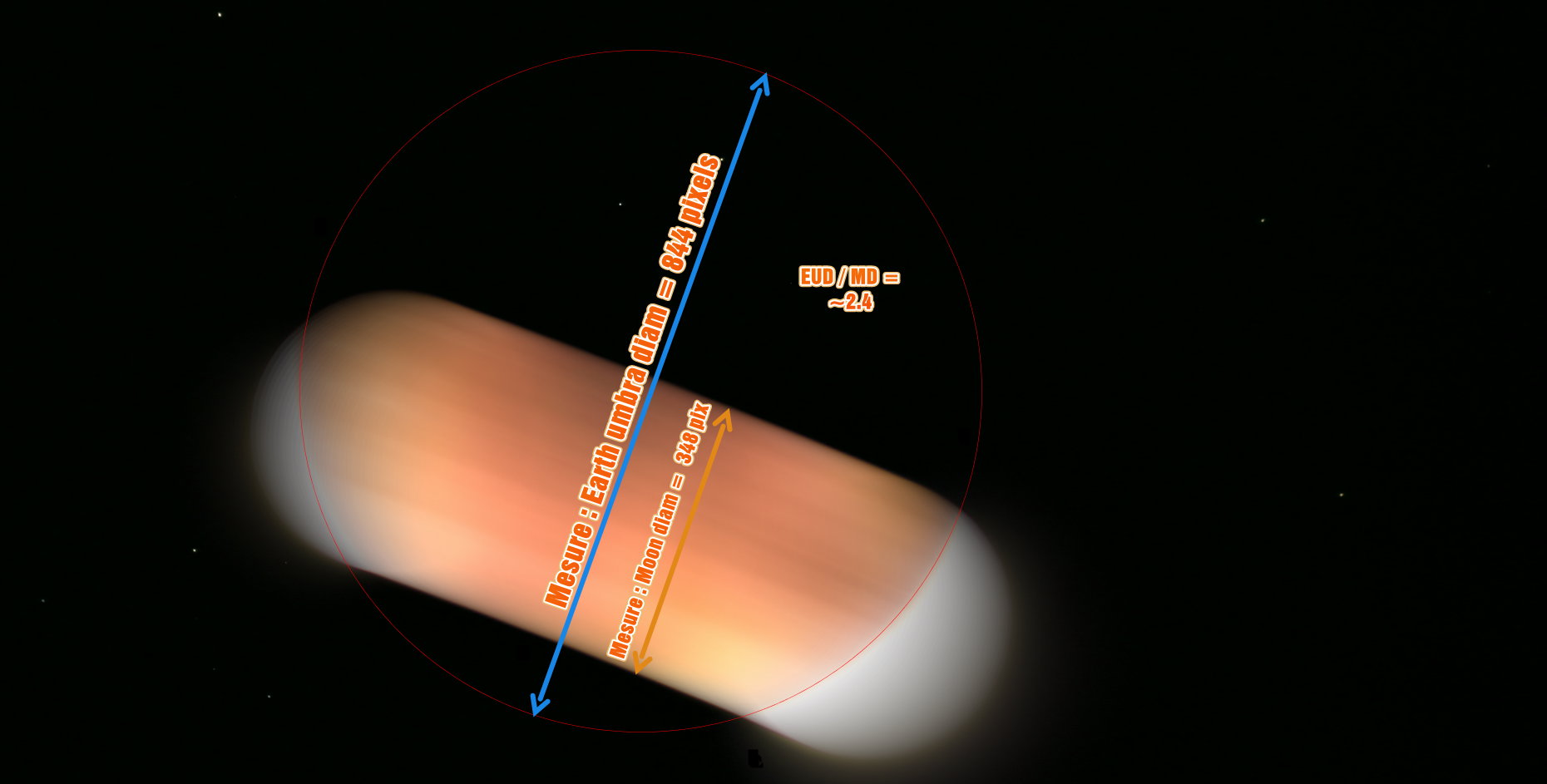 Stars - bright dots - are fixed here as they where the base of registration with RegiStax5 (gradient mode)
It is easy to measure the respective diameters : about 2.5 is found.
The Moon moving on a background of stars, letting us guess the place and size of the Earth umbra !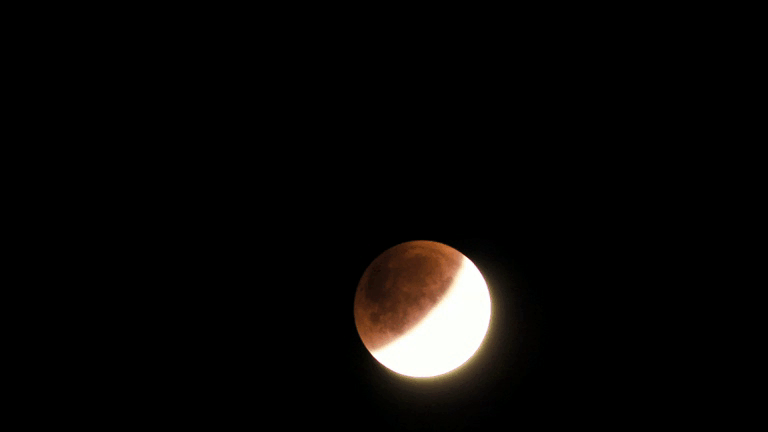 Click on astromovie for HD download or here for UHD 3840x2160 !
Available in QuickTime .MOV formats : HD / UHD
In the HD and UHD astromovies you will see the tiny stars in the background !
Correction of the color balance (modified towards purple by full spectrum defiltering) and saturation with VirtualDub HSV function

First trial alignment (189 frames) with Pipp, resized 50% ( Click for better MP4 quality)