20160509 - Mercury transit

Lucky : clouds got thinner for a single and short moment (11:40 UT) !
All was setup from the 8th including focusing ...
Fluorite 100/900 Perl-Vixen, Coronado SM90 BF 30, ASI 174MM
FireCapture 2.5 for SER file, SER Player, RegiStax6, GIMP2 colorization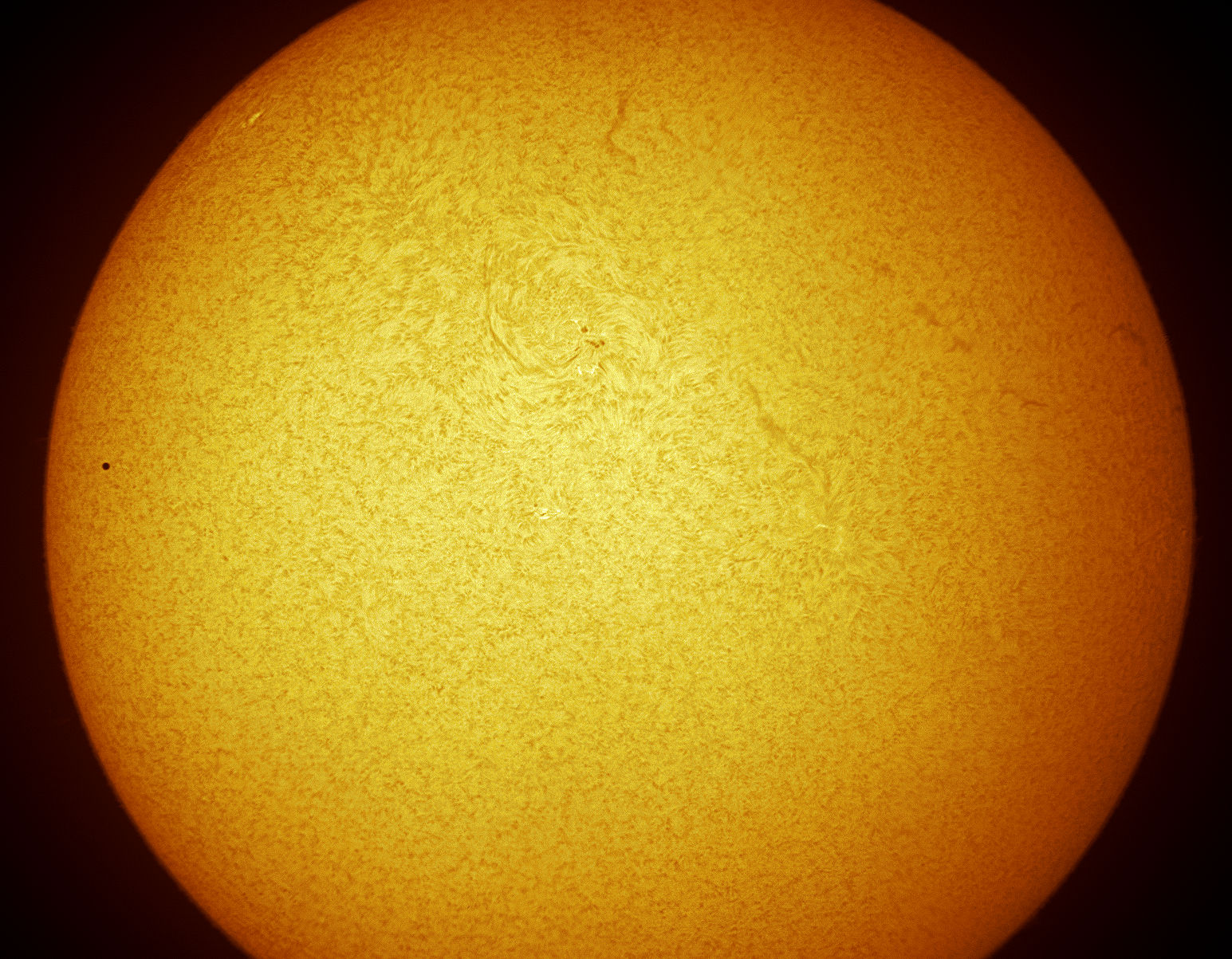 Below detailed view (click for full size)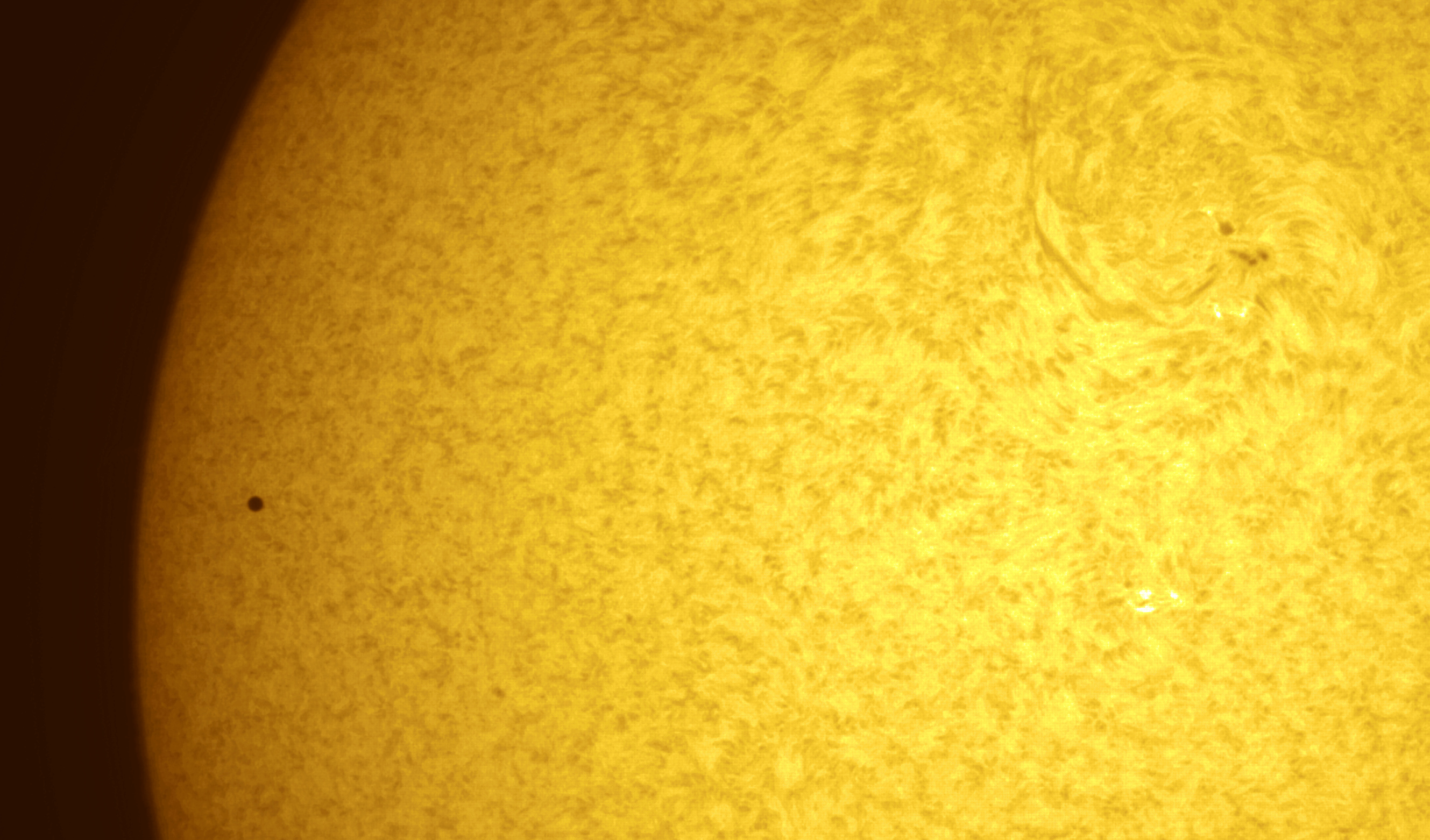 Drizzle 3x in AS!2, Astro Image 3.0 LRD 1.5 i8, colorization GIMP2
My first hires shoot of Mercury !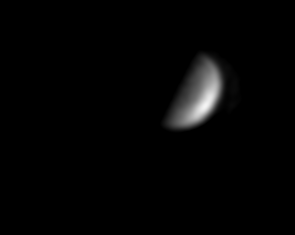 R21 orange filter (+IR cut) in late afternoon.
TSC 12" Meade at 7500 mm FD25, DMK21 Firewire BW
Processing Registax5, 9999 frames captured, 752 retained
Date 20100404 time 18:23 UT
Mercury & Transit of Mercury on the Sun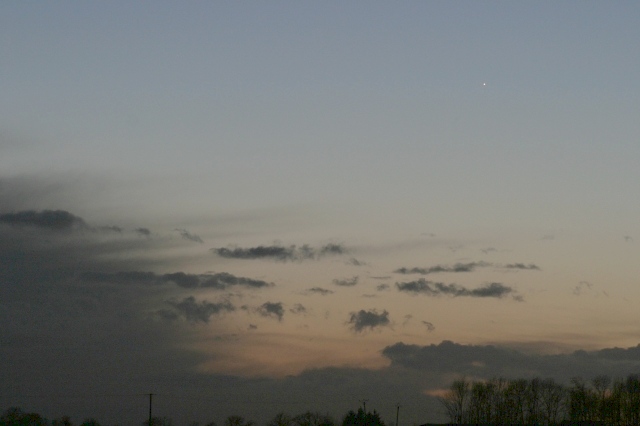 Mercury (white dot on top right) as seen on the 17 of February, ~35 min after sunset
An hour after strong rain, also strong and cold SSW winds
Canon 10D, 400ISO, 1sec exposure, F=75mm, FD6.3, gamma 2.0
on sturdy photo tripod
Start of sequence ~ 45 min after sunset
Canon 10D, 400ISO, 1sec exposure, F=300mm, FD6.3, step ~30 sec

Parameters and Explanations

AVI

Except otherwise posted, all movies are captured at St Rémy lès Chevreuse, France

Related still images

Mercury
20050312

LX200 12", Toucam N&B RAW, Televue Powermate 5x (15m FL), R21 Orange filter. On the right you have composite image with Registax3. This evening Mercury was still near the Moon. See image published on spaceweather.com, March 13, 2005 also here.