3D LOREO MACRO REVISITED ... with FULL FRAME SONY A7S !
INFOS : http://www.loreo.com/pages/products/loreo_3dmacrocap.html
This combination offers new great possibilities :
High ISO (up to more than 400 000) permitting very short exposures (up to 1/8000s)
Full HD 60p and also 100 - 120 FPS slow motion MP4 XAVC 1280 x 720 movies ...
with full exposure and ISO control (details using can be read using Sony Catalyst Browse 2018 exiftool(-k).exe )!!
Very cheap EOS-NEX manual adapters can be found on Ebay ...
2018/05/24
Ecballium elaterium explosion when ripe and touched !
Right click and download Original MP4 video ... Just to see that nothing can be seen !!
C0024.MP4 & C0014.MP4
Manual focus and exposure, Shutter Speed Time 1/8000s ISO sensitivity 12800
Acquisition 120 FPS (NTSC mode), presentation 5 & 1 FPS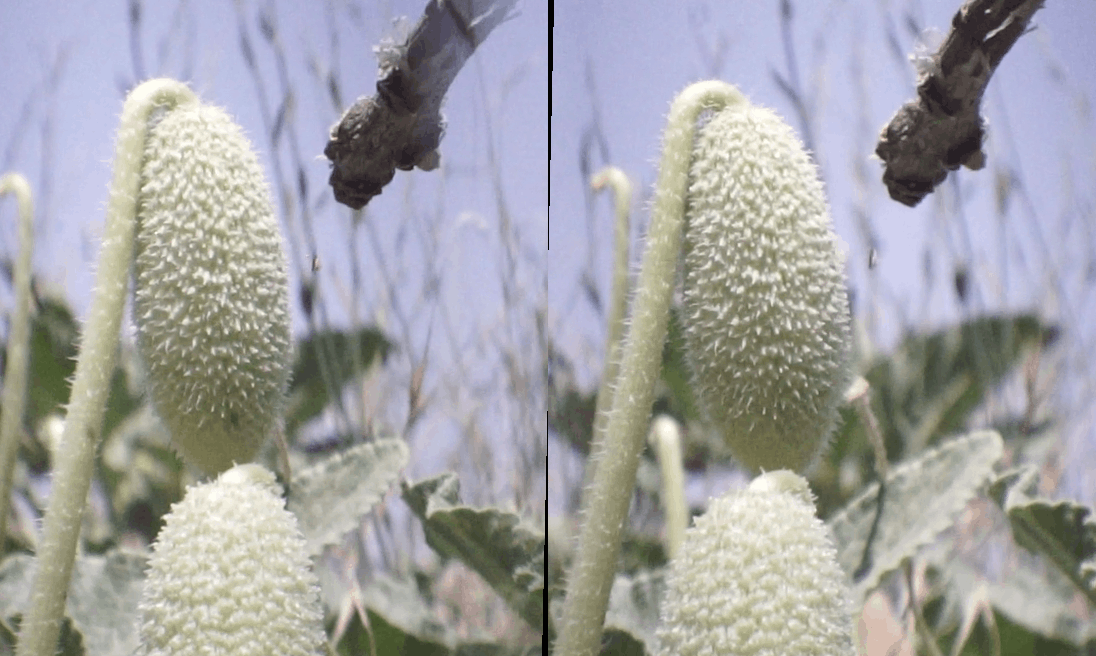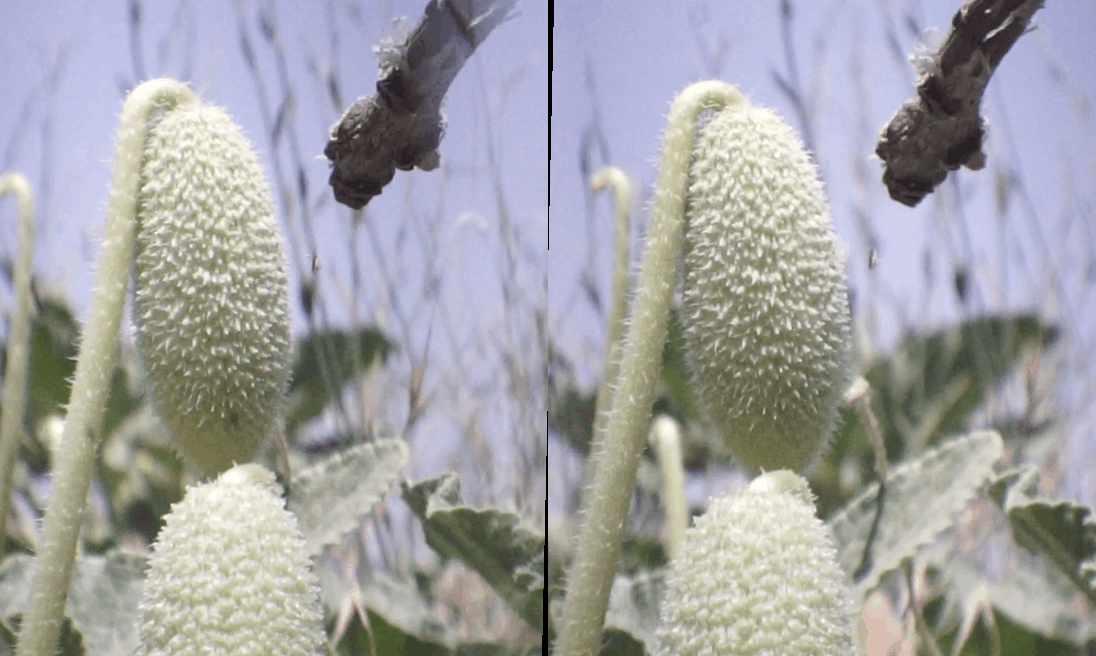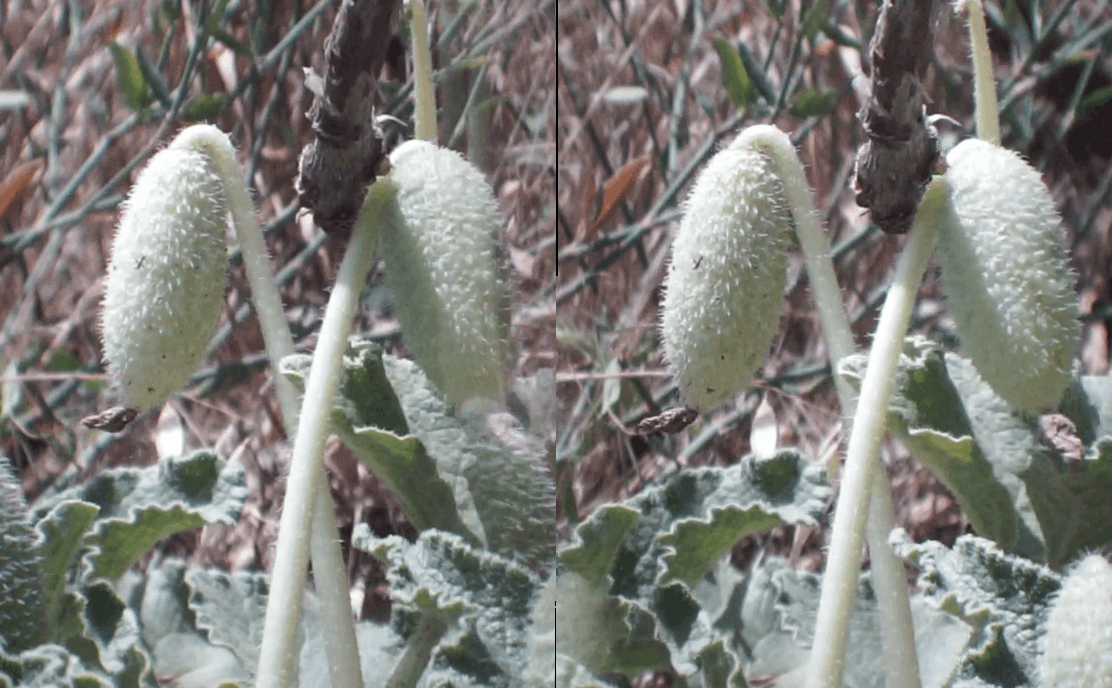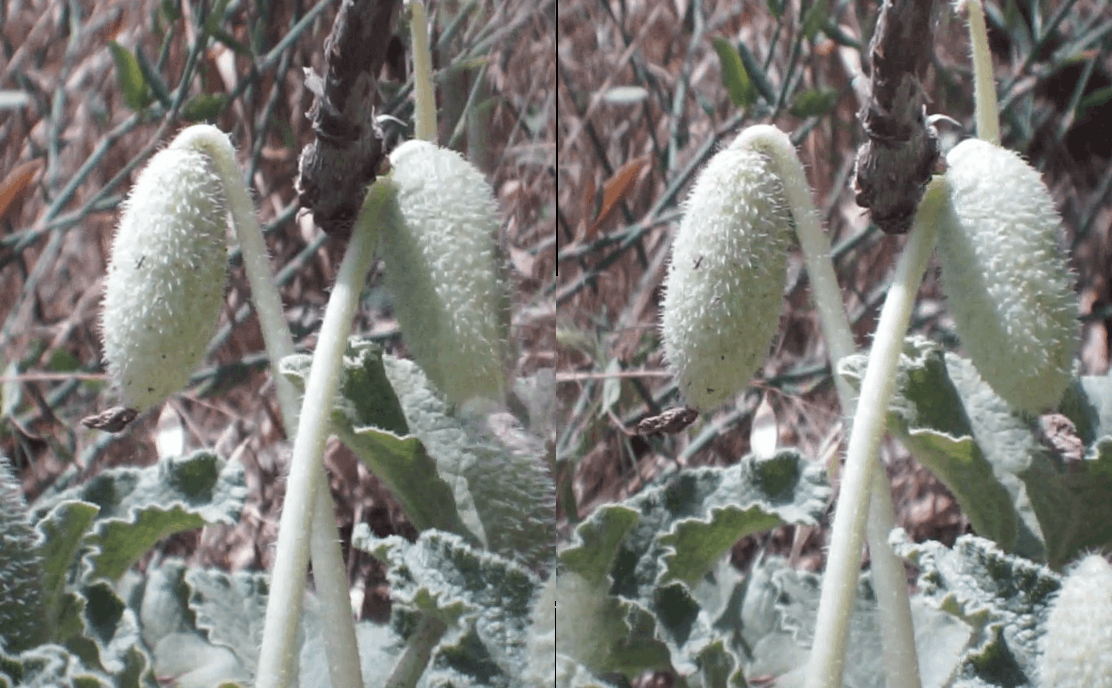 2018/05/23- First trial as soon as I had the idea ... at night, LED light bulb !
Manual focus, 1/8000s ISO 128,000
Acquisition 120 FPS (NTSC mode)
| | |
| --- | --- |
| | |
| 15 FPS | 5 FPS |